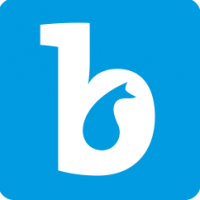 Digital Marketing and Business Digitalization Consulting
Digitalization in Marketing: Social Media, Artificial Intelligence, Data Analytics, ChatBots, Voice User Interface. Interim CMO.
Integration of Digital Technologies into business processes. Change Management, Technology Assessment and Vendor Analysis.
Development of digital business models and products. Creation of monitoring and market analysis environments.
I advise managers and department heads on the use of digital technologies in processes and products.
I am a graduate computer scientist and marketing manager. I also have many years of experience as a start-up entrepreneur, management consultant, university lecturer and technology analyst.
My consulting services include the selection and prioritization of technological developments relevant for the company, the development of relevant skills as well as project planning and implementation.
As a consultant, I often take on the role of a mediator and translator between management, IT and specialist departments. I also focus on early and convincing communication of changes within the company.
My experience includes start-ups, medium-sized companies and multinational corporations. My network of highly qualified specialists is always available to my clients for specific tasks within the implementation process.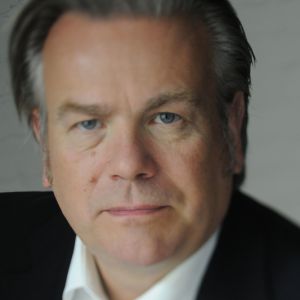 More than 20 years of experience with marketing and business development, having worked with geniuses as well as with cowards. More than 10 years with digital communication and as strategy consultant.
I work as independent consultant for Digital Communications and Digital Change Management as well as Senior Advisor for Digital Change at Information Services Group ISG.
Lecturer for Digital Marketing and Artificial Intelligence at University of Tübingen, Germany, since 2007. Lecturer für Strategic Marketing at ISM International School of Management. Member of the Freundeskreis Beratersymposium at University of Oldenburg.
Dozent an der Universität Tübingen für die Themen Digitales Marketing, Künstliche Intelligenz und Digitalisierung. Dozent für strategisches Marketing an der International School of Management ISM. Mitglied im Freundeskreis Beratersymposium der Universität Oldenburg.
Own start-up German Engineered Cigars GmbH: Distribution of hand-rolled longfiller cigars from the Dominican Republic in Germany and the USA under the brand name Rauchvergnügen – German Engineered Cigars.
More about me and the direct contact on LinkedIn.
German companies are lagging behind in digitization. And even with the introduction of the Internet of Things (IoT) they are…
Even Internet of Things projects are not free from failure. They are often highly complex, more than others they concern…
ChatBots are currently the new black in customer communication and in the effectiveness of the Digital Customer Journey. But what…