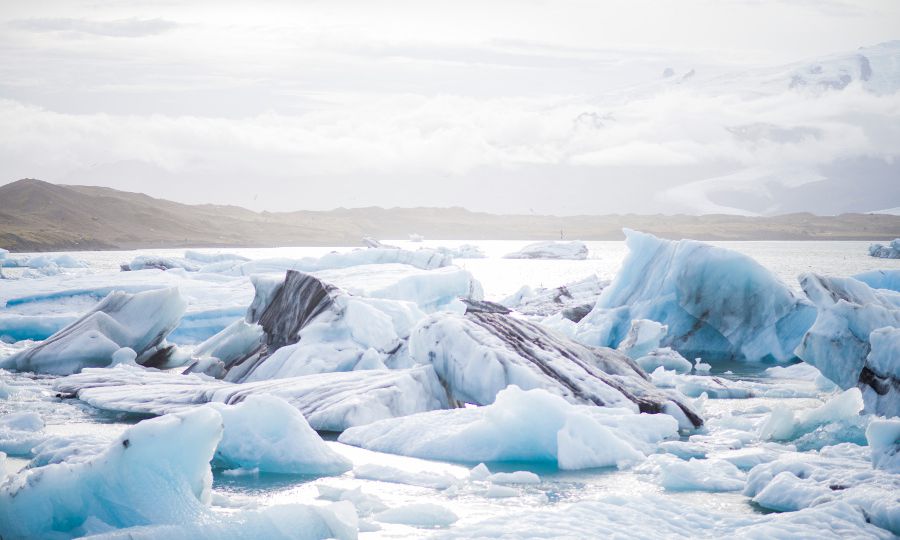 Here are some basics about Enterprise Integration Platform-as-a-Service (iPaaS) and its special features in the Internet of Things (IoT) environment.
iPaaS stands for "Integration Platform as a Service". Heterogeneous, cloud-based applications are coordinated, functionally and data-technically integrated and controlled. For some time now, this task has increasingly been offered as a service provided by iPaaS solutions in the cloud. Cloud-based and on-premise applications & data are also merged into a hybrid cloud model.
How are iPaaS used?
The goal of using iPaaS is to develop and manage processes for the integration of applications and data quickly and easily, partly from the business department, i.e. without having to actively integrate IT.
This is achieved by encapsulating completed functionalities in order to develop and operate them independently of other software elements. This small standalone software component is then provided with iPaaS as a service that covers a sub-function within a large, distributed software application. A classical middleware focuses on the integration of on-premise applications and data and offers a much greater variety of functions, but also paired with a higher complexity in the creation of solutions and their use in the company.
iPaaS solutions often offer a wide variety of ready-made connectors to enable access to standard software and systems. Compared to classic middleware, they are therefore usually simpler, more flexible and more cost-effective, since the individual components no longer have to be developed themselves. Developers and IT departments can focus on developing the core functionalities of their application and meet business requirements faster and easier. iPaaS solutions also enable business departments to take on these tasks themselves more and more, as the tools provide user interfaces that reduce the complexity of such an integration task. The user can concentrate more easily on the implementation of functionalities and needs comparatively little programming knowledge.
The special features in the IoT environment
iPaaS for IoT" solutions are offered in the Internet of Things (IoT) and Industry 4.0 environment. Some of these are extensions to existing iPaaS solutions, others integrate iPaaS functionalities directly into IoT platforms. iPaaS for IoT support IoT platforms through connectors and adapters in three specific fields of application: for integration in enterprise applications such as CRM or ERP, for fast and easy merging of data from Web applications into IoT platforms (e.g.B. weather data, social media data) and the functional expansion of IoT platforms, e.g. with special tools for extended data analysis or data visualization.
For this purpose iPaaS are extended by additional functionalities and connectors, so that they can deal with the IoT-specific data volumes and states and in some cases reach down to the sensor level. In this way, they enable and simplify the systemic integration of IoT systems into IT.
The iPaaS IoT Market
iPaaS for IoT occupy a certain special position in the iPaaS market. The development of iPaaS for IoT also involves adopting certain functionalities of IoT platforms and offering them centrally as a service. In addition, there are special requirements, e.g. for scalability and event handling, which result from the specifics of IoT solutions. Not every iPaaS solution is suitable for IoT application scenarios per se, the provider landscape between iPaaS and iPaaS for IoT can differ considerably.
The market for iPaaS for IoT has expanded considerably in the last 24 months, as the platform providers have recognized the necessity of IoT and offer their own solutions, sometimes strongly limited to IoT. The classic iPaaS and aPaaS providers have also begun to expand their generic solutions to include connectors to IoT systems and to address the very specific challenges regarding security, data volumes and process requirements. This also includes providers from the USA, who are only represented in Germany via the Internet, but often offer technically very mature solutions. A third group is recruited from enterprise software vendors, who in turn offer iPaaS solutions to integrate IoT processes into their software. All three groups follow very different approaches and are difficult to distinguish from each other. The customer is recommended to define a clear technical-strategic orientation of the IoT project before deciding on the appropriate iPaaS for IoT.
We conducted an evaluation of the various providers as part of ISG ProviderLens "Internet of Things (I4.0) Platforms, Services & Solutions" 2018, which will be published shortly.