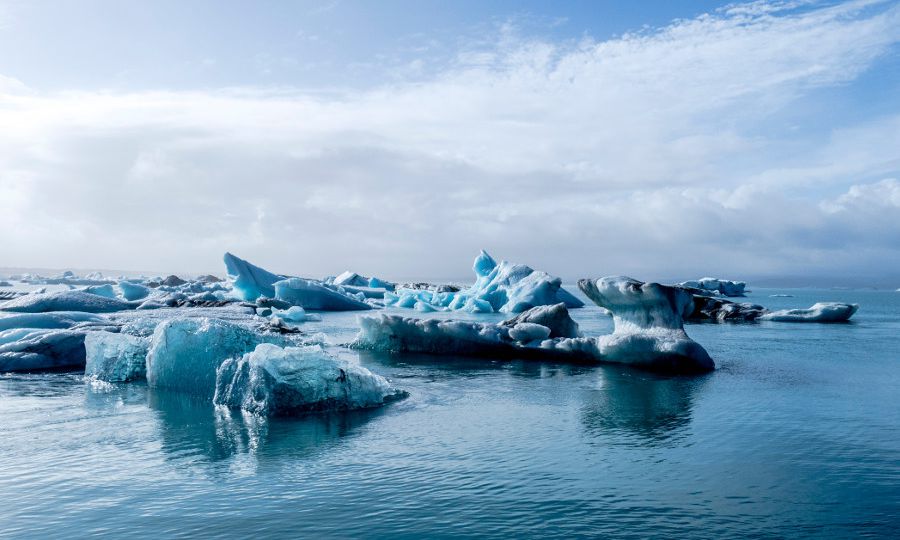 The Industrial Internet of Things IIoT, i.e. the industrial use of the Internet of Things – often also referred to as Industry 4.0 – is gaining momentum. The automobile manufacturers are a pioneer in Germany. Some German mechanical engineering companies are starting to outsource their own developments and experiences with IIoT as a business unit and to bring them onto the market with an additional business model. We see very good approaches here, which are also attracting high international attention.
In general, it can be said that the topic concerns every company, since hardly any company can and will cover the entire value chain alone. Even companies that do not produce physical goods are increasingly dependent on correct data from IIoT systems to optimize business models and process chains. In the long term, banks and insurance companies, for example, will want to use IIoT data to make better forecasts and thus develop new business models for the insurance and financing of production facilities.
Not only technical reasons complicate the introduction of IIoT
Some industries are lagging far behind when it comes to IIoT. However, this is not only due to technological deficits or a lack of imagination in possible application scenarios, but also to other, equally serious reasons in some cases.
We would like to mention two examples here: trade and health care. For the trade and/or its logistics IIot solutions are often still too expensive, since the profit margins in the trade are low and the technical expenditure is often very high. You simply cannot equip every yoghurt cup with its own sensor. In healthcare, there is great potential in collecting additional data from patients and thus optimizing treatment and care. Here there are high hurdles in the area of data security as well as strongly increased requirements for the analysis of often small changes in the data stream. In addition, there is often the fear that acceptance by patients, patients in need of care and the public may be difficult. Thus, IIoT projects are discarded early on.
It is therefore not always the technical hurdles that delay or prevent the introduction of IIoT projects.
Important factors during implementation
Therefore, the development of a conceptual solution is of primary importance. For many companies, IIoT is still just a buzzword that first needs to be filled with life. In addition to position determination, potential analysis and the definition of the first, feasible steps, this often also includes the communicative preparation of the areas of the company involved. The selection of a provider therefore plays a central role, as it must also be able to take into account the industry-specific characteristics of the project and offer corresponding additional services. The selection of the provider is just as challenging as the subsequent integration of the solution into the internal processes.
Here, a distinction should also be made between choosing an IIoT platform and a consulting or integration provider.
Criteria for IIoT provider selection
Unfortunately, there are no end-to-end standards for IoT devices yet, which can lead to compatibility problems and dependencies to individual manufacturers. In addition to functional breadth and depth, scalability and ecosystem, there are a number of additional factors that should be considered when choosing an IIoT platform:
The technology is developing at an extreme speed. Discussions are now being held on the extent to which blockchain and similar technologies will make their way into the IIoT. The platform provider must not only be able to follow these developments, he should lead them.
The rapidly increasing amount of data collected also means that data analysis is increasingly carried out "at the edge", i.e. decentrally within the IoT objects. This should be possible with the platform.
Security mechanisms and authentication services ensure that the right people are provided with the right data in the right context within the framework of cross-company networking.
The integration capability of data from different sources and the integration of solutions into platforms of other providers is becoming increasingly important in the IIoT environment.
In the IIoT project, additional hurdles will arise which are only partly of a technical nature or which create unexpected logistical challenges. The consulting or integration provider must take this into account. Here are just two examples of these challenges:
The security of the systems and the associated requirements for updating the software and firmware of the IIoT devices must not be underestimated. Security holes must be closed quickly, simple patching is sometimes not always sufficient. This must therefore be planned in advance, the SLAs defined and their compliance ensured. Topics such as Configuration & Patch Management, the "hardening" of the IoT endpoint, securing IoT gateways and IoT endpoint monitoring are extremely important and often fail because of the simplest problems. IIoT systems have to function under extreme conditions; the number is high and they are often very difficult to reach physically.
One of the core problems in the project often arises from the fact that IIoT often mixes several business areas that were previously clearly separated from each other and only connected to each other via defined interfaces and SLAs: for example, the areas of production, product development and IT. All three need to understand each other's needs and goals much better and work much more closely together. IIoT does not work when individual areas try to enforce their own agenda.
In addition to the technical implementation, moderation is often necessary to ensure that the project is actively promoted by all departments involved throughout its entire life cycle.
ISG examined and evaluated IIoT platform providers and solutions for integration platforms, corresponding security solutions and analytics as well as several consulting and integration providers in the study "ISG Provider Lens Internet of Things (I4.0) Platforms, Services & Solutions". We recommend this study as a first step in selecting the right provider.
You will find further information on the study including a list of the evaluated providers here.