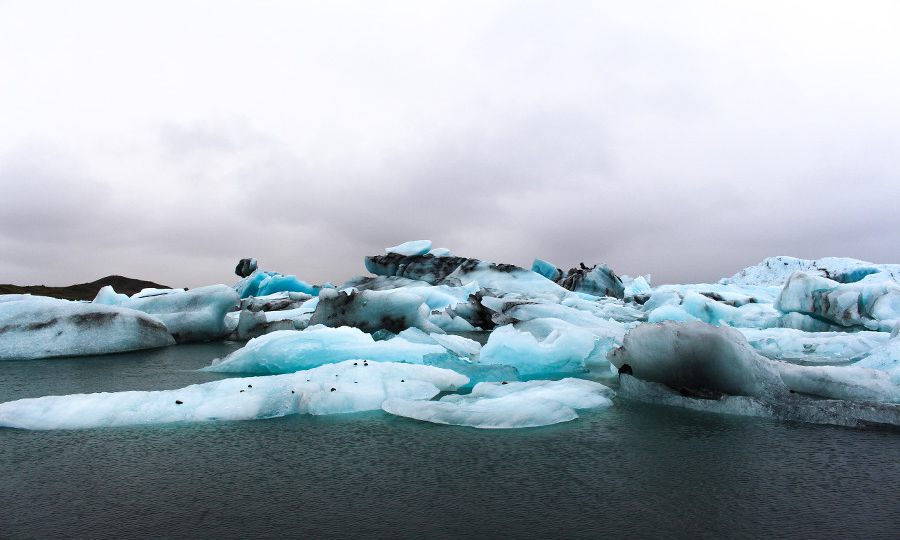 Social media management has changed a lot in recent years. The subject of digital customer experience, i.e. the consistent brand experience on analogue and digital channels, is becoming increasingly important in marketing. As a result, coordinated and integrated communication management on social media is becoming more important.

Recently, an area in which many companies used several different tools disjunct from each other, integration in marketing automation and customer relationship management (CRM) as well as the topic of customer data management are now important factors in the selection of the right tool for social media management.
We are currently analysing the market and comparing the portfolio of software providers for social media management in the study "ISG Provider Lens Social Business 2018".
A look at the portfolio of providers shows that functions such as multilingualism and internationalisation, content management, planning of visual stories, automated integration of monitoring data, simple analysis functions as well as tasks, ticketing and multi-user management are now standard, as are simple archiving functions. A current topic for many providers is the integration of messenger services and chat bots into the tool – due to the strongly different structures of messengers, this is not an easy task for the providers. The pressure here will also increase in 2018 as the trend towards communication via messengers becomes stronger. The use of artificial intelligence, for example to make better communication decisions more quickly or to identify the most relevant discussions for the brand, is also being considered by suppliers, but is not yet really available.
Social Media Management Market Trends
The market is divided into four trends:
Providers of marketing automation suites extend these by functions of social media management. These tools offer a strong integration of social media management in marketing automation and campaign management, but are not very flexible and tie the customer to one provider.
Providers of social media management tools try to differentiate themselves by adding functionalities of marketing automation to the tool. Functionally, this extension makes sense, but its scope is difficult to keep up with the already established providers. A traditionally extensive functionality in marketing automation does not automatically mean that social media management is just as advanced (and vice versa). Often the additional tools lag behind in development, or the provider has to provide too many functions in an extremely flexible market environment to be able to cope with the development:
Some providers are focusing on creating a well thought-out and widely integrable social media management tool and integrating this into other tools. This approach stands or falls with the availability of interfaces and an extensive network of partners who do not pursue the long-term goal of expanding their tools to include precisely these functions and thus becoming competitors.
In addition, as a fourth group, there are providers that offer optimized areas of social media management, such as visual storytelling. Especially in this environment, a strong market shakeout is still taking place. On the one hand through takeovers and mergers, on the other hand through the fact that the topic has grown up in the meantime, little real new tools are created and the gold digger mood has migrated to other subject areas.
All four currents have their justification in the market and are used by the customer. It is difficult to predict which current will prevail more strongly. The mobility of digital communication and the ever-changing trends and requirements fundamentally require a high speed of adaptation on the part of providers. Experience has shown that this is only the case with tools whose functionality is not too broad, or with providers with a large installed base and correspondingly large development teams. We therefore see few changes to this model in the foreseeable future.
Challenges
Important factors for the customer are the integration into the existing IT landscape as well as data storage and security. The unavoidable use of as-a-service in many tools and the associated off-premise data storage still presents IT with some challenges. Customer data is often used or additionally generated; this can also be unstructured data such as films or metadata. They must be transmitted securely and integrated into the existing databases in a technically reliable and legally secure manner. Marketing is often not even aware of the extent of this problem. However, this can be a challenge, especially against the current background of the new basic European data protection regulation – for example, if the legality of the use of customer data enriched with information from social media must be ensured. Even if a customer demands his right to information, how and where his data are processed and for what purpose, or if he demands that really all his data should be deleted, this must undoubtedly and continuously automatically ascertainable or possible.
Especially small providers of specialized tools do not provide much information about how and where the data is stored. Some rely on the major cloud storage providers and integrate their offerings into your tools as a kind of black box. However, the logical and physical storage of customer data and the securing of data transmission is not only a technically highly complex question, but must also be clarified in a legally correct manner. The question of who bears overall responsibility is easier to answer: not the provider, but the company to which the customer data ultimately belongs and which uses the tool itself or through third parties. It is therefore highly interested in obtaining clear statements and having access to extended safety functions.
The tools offered have the potential to tackle these problems – but only if the integration between social media management, marketing automation and customer database in CRM is so pronounced that the systems merge seamlessly. In reality, this situation will be very rare, as such a system offers too little flexibility to meet the manifold trends and ever new requirements in digital customer communication.
Suggestions
The choice of specification and provider of a social media management tool remains dependent on the requirements in the company, the level of automation in marketing and the goals with which the tool is ultimately used. A "Silver Bullet" is not in sight in the market.
We also strongly recommend intensifying the collaboration between marketing and IT and bringing cloud computing and data management expertise to the marketing department(s). Not only to prevent the formation of shadow ITs, but also to advance the use of marketing automation and social media management tools. Together with secure, central customer data management, they form the basis for building and operating a consistent and trustworthy digital customer experience for the company, its brands, products and partners.
This article was also published here at ISG Research.